Break-in at Newfoundland Power substation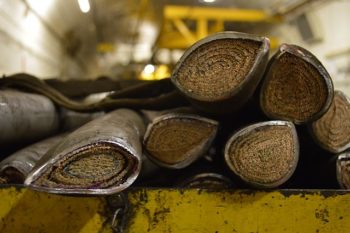 Misc
Posted by Patrick Haddad
Newfoundland Power has reported a break-in at the Marysvale substation on Wednesday 23rd January.
The Canadian power firm reported that the lock on the secured gate was cut off and entry was gained inside the high voltage substation. Copper wire was then cut and stolen from several power towers.
The removal of wires resulted in a power outage lasting over six hours while Newfoundland Power crews repaired the damage to the substation.
Police caution that entering locked areas of the high-voltage electricity system, like substations, is dangerous. Grounding wire is a very important part of the electrical equipment's protection system. Once tampered with or removed, it makes it extremely dangerous for anyone in the substation and for employees to enter to make repairs.
It is not yet known if anybody has been charged in relation to this crime.
Source: The Western Star
Photo (for illustrative purposes): Lead cables full of copper wire / Matt Brown / Wikimedia / CC BY 2.0
Comments