Bangladesh PM opens six power plants, nine substations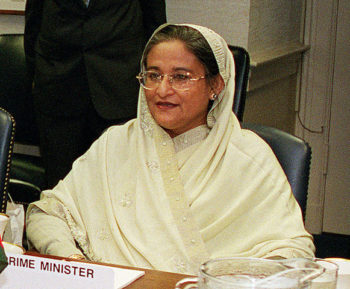 Misc
Posted by Patrick Haddad
Bangladeshi Prime Minister Sheikh Hasina has inaugurated six power plants, nine grid substations and one specialized electrification project.
These additions will help ensure total power coverage in 12 upazilas, or administrative regions.
Saiful Islam, Director of Public Relations of Power Development Board (PDB) said, "Prime Minister Sheikh Hasina will inaugurate these power plants and grid substations through video conferencing from her official Ganabhaban residence at 10:00 am."
"The six power plants are Bhola 225MW Combined Cycle Power Plant, Chandpur 200MW Power Plant, Ashuganj 150MW Power Plant, Rupsha in Khulna 105MW Power Plant, Julda in Chattogram 100MW Power Plant (3rd unit) and power supply to Sandwip Upazila through submarine cable," he also said.
The nine grid substations are Ramganj, Barishal (North), Baroiyerhat, Shikalbaha, Jaldhaka, Sunamganj, Bianibazar, Rangamati and Matarbari.
Source: Daily Bangladesh
Photo (for illustrative purposes): Bangladeshi Prime Minister Sheikh Hasina / Wikimedia / R.D. Ward / Public Domain
Comments