Siemens and Alstom regret European Commission's decision to prohibit merger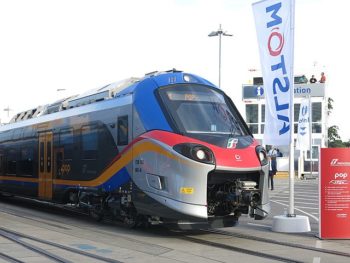 Companies
Posted by Patrick Haddad
 The European Commission has announced today its decision to prohibit the proposed combination of the Siemens and Alstom mobility businesses.
Solutions offered by Siemens and Alstom have been considered insufficient by the EU Commission. The remedies addressed signalling as well as very high-speed trains. In addition, a number of credible and well-established European players expressed strong interest in the remedy package, thereby fully confirming its viability.
Siemens and Alstom have said they are convinced that the transaction would have created substantial value for the global mobility sector, the European railway industry, customers, travelers and commuters, without harming European competition. The merger would have also allowed the creation of a European player having the ability to cope with the growing competition from non-EU companies.
Siemens says it will take the time to assess all options for the future of Siemens Mobility and choose the best for its customers, its employees and its shareholders.
Source: Siemens
Photo (for illustrative purposes): Trenitalia's POP regional train based on Alstom Coradia Stream platform presented at InnoTrans 2018/ Boevaya mashina / Wikimedia / CC BY-SA 4.0
Comments