TCN commissions first offshore substation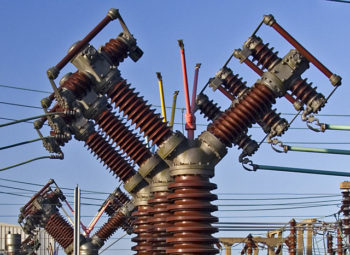 Substations
Posted by Patrick Haddad
The Transmission Company of Nigeria has commissioned it's first offshore substation on Ilashe Island.
The substation is expected to deliver about 24 MW to the Ilashe, Ibese, Ikare, Igbologun and Ilado Odo communities and will be the first of its type to be wholly executed by TCN engineers.
"To connect electricity over the lagoon was handled by staff in TCN while making adequate efforts not to interfere with the natural navigation over the lagoon." said Minister for Power, Works and Housing, Babatunde Fashola
"What we expect is reduced cost of doing business and less usage of generators, under the franchise of Eko Distribution Company because we
have introduced a transmission handshake, and we  expect to see reduced cost of business."
It was gathered that TCN made the decision to site a 132/33kv substation at Ilashe, Kobena, in Oriade Local Council Development Area of Lagos State, with the support of the Federal Ministry of Power, Works and Housing, in December 2017.
TCN noted that the location of Ilashe and its sister communities, between the Lagoon and the ocean make it a prime candidate for expansion and growth of tourism in  Lagos  State, and  Nigeria in general, provided there is adequate power supply.
Meanwhile, the Managing Director, TCN, Gur Muhammed said that, "TCN used to be the weakness link in the power value chain, we are not saying we have solved our problems, but we have plans on how to solve the problems.
"The projects was done by TCN engineering staff, when we asked some contractor for an estimate for this project, we were given over one billion (approx. $2.4 million). However, the project was completed and commissioned with just N150 million (approx. $414,000).
Source: Vanguard
Photo (for illustrative purposes): Creyke Beck substation, near Cottingham/ cc-by-sa/2.0 -/© Paul Harrop / geograph.org.uk/p/2710111
Comments