GE's Fixed Series Compensation (FSC) Systems contracts total $60 million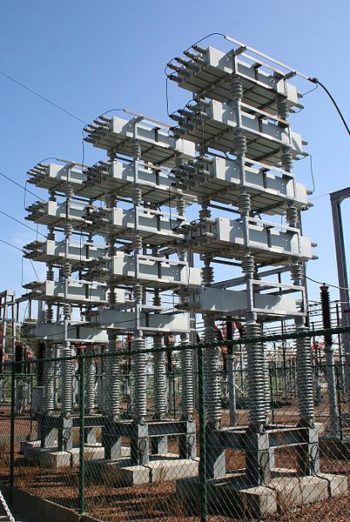 Tech
Posted by Patrick Haddad
GE has won more than $60 million in contracts for it's Fixed Series Compensation (FSC) Systems.
The technology allows utilities to cost-effectively increase the power transfer capabilities of both existing and new transmission lines, with reduced transmission line losses and overall improved power grid stability.
Fixed Series Compensation (FSCs) systems make transmission lines behave as if they are physically shorter, thus giving them an increased ability to carry electric power over longer distances.
GE's newly developed technologies include polymer-housed metal oxide varistors (MOVs), which improve cost, lead time and personnel safety, as well as a new capacitator factory that produces a 22-inch tall fuse-less capacitor design (normally 13.5-inches).
This investment allows GE to design capacitor stack-rack equipment packages that cost less than the traditional design and reduce platform space requirements, bridging the economic competitive advantages of large internally fused capacitor units while retaining all of the operational and technical advantages of fuse-less technology.
"Demands on transmission systems continue to grow as new power generation sources continue to develop in new locations around the world and especially in North America. The quality and reliability of GE's products combined with the outstanding work from our project teams is key to our continued success," said Emanuel Bertolini, Region Leader Americas at GE's Grid Solutions.
Source: GE Grid Solutions
Photo (for illustrative purposes): 75 Mvar substation capacitor bank at 150 kV; Zandvliet, Belgium / Philippe Mertens / Wikipedia / Public Domain
Comments