Thyssenkrupp, Tata Steel to get EU warning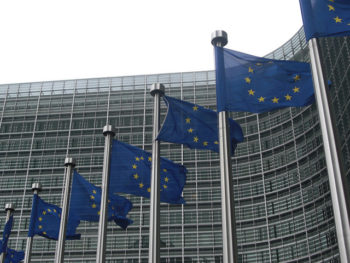 Companies
Posted by Patrick Haddad
Germany's Thyssenkrupp has said that they expect to receive a warning, alongside with India's Tata Steel, that EU antitrust regulators could veto their planned European steel joint venture.
The European Commission is expected to send a charge sheet known as a statement of objections to the companies, the people said. Such documents set out serious competition concerns which companies have to address with specific concessions or see their deal blocked.
Thyssenkrupp said it was the group's understanding that such a statement would be sent by the European Commission in the course of the week, adding this was previously expected and would serve as the basis for further talks.
"As soon as the statement of objections has arrived we will thoroughly examine the Commission's arguments," a spokesman for Thyssenkrupp said, adding the group continued to be confident that the transaction could be closed in early 2019.
The joint venture, announced in June last year, is the biggest shake-up in Europe's steel industry in more than a decade. To be named Thyssenkrupp Tata Steel, the entity will have around 48,000 workers and about 17 billion euros ($19.2 billion) in sales.
The Commission, which last week blocked a rail business tie-up between Alstom and Siemens, did not immediately respond to a request for comment. Tata Steel was not immediately available for comment.
Source: Reuters
Photo (for illustrative purposes): European Commission / Sebastien Bertrand / Flickr / CC BY 2.0
Comments