L&T wins UAE substation contract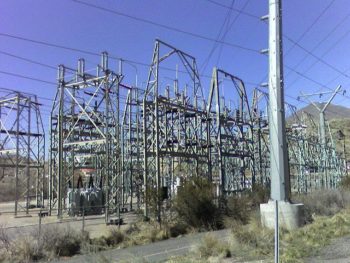 Substations
Posted by Patrick Haddad
A key subsidiary of Indian engineering and construction firm Larsen & Toubro (L&T) has won a contract to build a 132 kV substation in the UAE.
The contract, won by Power Transmission & Distribution (PT&D), entails the construction, supply, installation, testing and commissioning of a 132/11kV substation in the UAE.
Announcing the Gulf contracts, the company said its PT&D unit also won an order for a 132kV cable circuit in the emirates.
On the domestic front, the business has secured an order to convert overhead lines of a power distribution system to an underground cabling system in the cyclone-prone coastal town of Cuddalore in the south Indian state of Tamil Nadu.
Another transmission line package has been received from Bihar State Power Transmission Company Limited.
The business has also secured add-on orders from some of its existing transmission line projects, said the statement.
L&T has also won an engineering, procurement and construction order for the execution of drinking water supply projects in Srikakulam and East Godavari districts of Andhra Pradesh, it added.
Source: Business Gateways
Photo (for illustrative purposes): A transmission substation / staplegunther / Wikimedia / Public domain
Comments