Siemens completes 400 MW extension on Toshka substation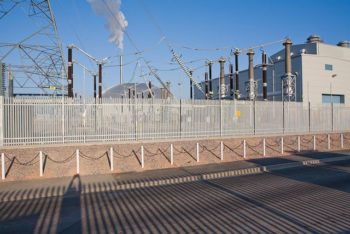 Substations
Posted by Patrick Haddad
Siemens has announced it has completed building and connecting the extension of Toshka substation in Egypt, in a record time of three months, for the Egyptian Electricity Transmission Company (EETC).
The new 220 kilovolt (kV) air-insulated substation (AIS) will dispatch around 400 megawatts (MW) of electricity to secure reliable power transmission coupled with minimal losses of transferred power.
The turnkey substation, which is located near the Egyptian-Sudanese borders, about 1,300 kilometers away from Cairo, will play a strategic role in the upcoming Egypt-Sudan Electric Interconnection project. The project links the national grids of both countries, from Toshka city in Egypt to Dongola in Sudan, via a 170-kilometer transmission line. The extension of new substation is expected to connect 400 MW of power. With a difference in peak demand times during the day for each country, the interconnection project will help foster energy exchange, therefore boosting electricity supply and economic growth in both Egypt and Sudan.
"The new project is in-line with Egypt's national plan to share power with neighboring countries as well as drive a more dynamic African cooperation in different areas, including energy," said Sabah Meshaly, Chairman of the EETC. "The extension of Toshka substation marks the first phase of this landmark project, which will expand access and lower the cost of electricity supply to homes and business in Sudan and promote sustainable development."
Under the agreement Siemens was responsible for project management, engineering, designing, manufacturing and delivering of core components for the extension of substation, along with providing site management, testing and commissioning on a turnkey basis.
"Egypt-Sudan Interconnection project is definitely a unique opportunity to unlock Africa's vast energy potential," said Mahmoud Hanafy, Senior Executive Vice President of Siemens Transmission solutions for the Middle East region. "For our team, this agreement not only represents our continued collaboration on outstanding projects like these, but also our ongoing efforts to adapt to an evolving energy landscape and implement key regional infrastructure projects that support reliable, stable and efficient energy transmission."
Source: Siemens
Photo (for illustrative purposes): Marchwood National Grid Substation, UK / Peter Facey / Wikimedia / CC BY-SA 2.0
Comments