European Investment Bank to back Gambia's €142 million renewable energy project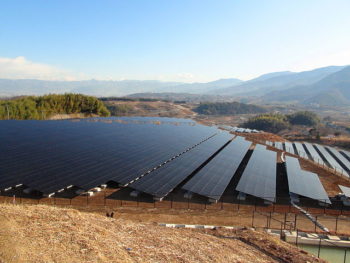 Misc
Posted by Patrick Haddad
The European Investment Bank (EIB) has signed off on support for a €142 million solar energy initiative in Gambia.
The aim is to ensure all of Gambia's 1,100 rural schools and health centres will benefit from reliable energy supply using solar and battery technology, in the form of a 20MW solar energy and 400km distribution project.
Once operational the scheme will increase energy supply in the Gambia by one fifth and transform electricity access in rural communities through the construction of a new photovoltaic plant at Jambur near Banjul.
"Investment in Gambia's energy infrastructure is essential to improve economic opportunities and daily lives in our country and this new project demonstrates how harnessing the power of the sun can power Gambia in the years ahead. The close cooperation between Gambia and international partners such as the European Investment Bank, World Bank and European Union will ensure that Gambia benefits from the most cutting-edge technical experience in the industry from around the world, and become a model for renewable energy for the rest of Africa." said Ousainu Darboe, Vice President of the Republic of Gambia.
"The European Investment Bank is committed to supporting climate action around the world. As the EU Bank, the EIB is pleased to support our first project in Gambia since 1991 and provide EUR 65 million for this transformational project in cooperation with Gambian, international and European partners. Connecting one of the largest solar power plants in West Africa to communities across Gambia will increase access to clean energy, create new economic opportunities and improve health and education for future generations." said Andrew McDowell, European Investment Bank Vice President responsible for energy.
Source: Africa News
Photo (for illustrative purposes): Mount Komekura Photovoltaic power plant / Sakaori / Wikimedia / CC BY-SA 3.0
Comments