New 220 kV substation at Pappankalan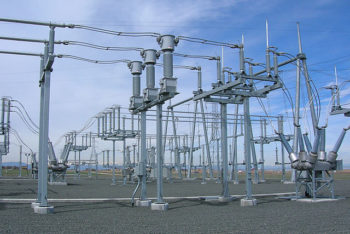 Substations
Posted by Patrick Haddad
Delhi Power Minister Satyendra Jain has inaugurated 220 KV substation at Pappankalan, Delhi.
Delhi Transco Limited, an undertaking of Government of NCT of Delhi has established a 220 KV substation at Pappankalan.
"This is the third substation in Pappankalan/Dwarka area. Two others are already functional," said Transco spokesperson.
The new substation will increase energy access to Sector 7, 8, 9, 10 and 20 of Dwarka, Palam, Palam Vihar, Dashrathpuri, Rajnagar, Goyla Dairy and their adjoining areas.
This substation and its associated transmission network were established with an investment of around $9.3 million.
This substation has been linked with the 400 KV substation at Bamnauli and the 400 KV substation Maharani Bagh, through 220 KV substations at Naraina.
The present transmission capacity of this substation is 320 MVA which would be increased when the need arises.
Source: Daily Hunt / Millenium Post
Photo (for illustrative purposes): Substation Denver Airport / Greg Goebel / Wikimedia / CC BY-SA 2.0
Comments