India's renewable energy projects to receive $330 million investment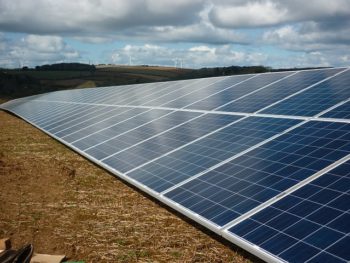 Misc
Posted by Patrick Haddad
EverSource Capital and the National Investment and Infrastructure Fund of India (NIIF) have announced their partnership with Ayana Renewable Power.
The partnership could see investment to the tune of $330 million cumulatively by all the three partners.
"This investment demonstrates our commitment to invest a further $1.7 billion in India and neighbouring countries over the next three years. Within infrastructure, we see further opportunities to provide investment to businesses operating within power generation, power transmission and distribution, transport, the gas midstream, and the water sector," said Srini Nagarajan, Head of CDC Asia.
Dhanpal Jhaveri, CEO of EverSource Capital, said, "EverSource has a deep understanding of renewables business with an extensive track record of scaling up world-class businesses in India and will provide strategic and operational value add to Ayana in building a high quality rapidly scalable utility-grade renewable energy business."
Ayana is the renewable energy platform founded by CDC group and is currently constructing 500 MW of solar projects across the country.
Earlier, Mercom reported that Lightsource BP, a global renewable energy development firm and investment firm Everstone Group have teamed up to create a major fund management platform called EverSource Capital for the development of green energy infrastructure in India.
The launch fund would be called the Green Growth Equity Fund, which has a fundraising target of £500 million (~$71,05,90,500). The UK government and India's National Investment and Infrastructure Fund (NIIF) have announced an agreement to become joint anchor investors in GGEF.
Source: Mercom India
Photo (for illustrative purposes): Solar panels / Jaidee / Pixabay / Free for commercial use
Comments