BHEL completes production of first 800 kV HVDC transformer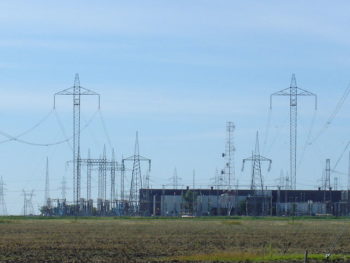 Misc
Posted by Patrick Haddad
The first 800 kV HVDC Transformer unit for India's 6000 MW Raigarh Pugalur project has been flagged off by DK Thakur, Executive Director of BHEL Bhopal.
The technology intensive 800 kV HVDC Transformer was successfully manufactured and type-tested at BHEL Bhopal's modern manufacturing facility in collaboration with ABB, where its design and manufacturing supervision was given by ABB Sweden. Several other units of 800 kV HVDC Transformers of this project are also in advance stage of manufacturing in BHEL.
BHEL, in partnership with ABB Sweden, is presently executing country's one of the largest 6000 MW ±800 kV Raigarh-Pugalur High Voltage Direct Current (HVDC) project being setup by central transmission utility POWERGRID corporation of India Limited.
BHEL Bhopal, in partnership with ABB, will supply 8 Nos. 295.1 mva, 765 kv, HVDC Transformer for 6000 MW Raigarh Pugalur BIPOLE.
Source: The Pioneer
Photo (for illustrative purposes): Nelson River HVDC bipoles / J.Lindsay / Wikimedia / CC BY-SA 3.0
Comments