Faulty part delays transformer installation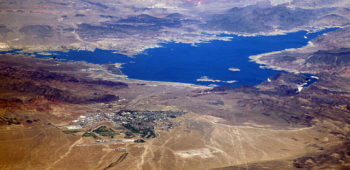 Service
Posted by Patrick Haddad
The installation of Boulder City's new backup transformer has been delayed by one year due to a faulty part.
A leak in the new transformer was discovered in July, four months after its arrival, and staff contacted the manufacturer, according to Lisa LaPlante, the city's communications manager.
"One of the manufactured parts needed to be replaced with a new manufactured part, which took several weeks to complete," she said. "Once the manufacturer received the part, the city was notified the part was incorrect and another one had to be manufactured."
The new part was installed in January. Staff tested it to ensure it does not leak and the part passed inspection, LaPlante said. Until the transformer was complete and ready to use, the city held on to part of the payment to the manufacturer, Virginia Transformer.
The new transformer, which costs $1.1 million and weighs about 109 tons, will increase the reliability of the city's electrical system.
"The next step is to complete the bid package for the above-grade construction portion of the project," LaPlante said. "We are currently completing our 100 percent plans and specifications review and plan to advertise for construction this spring. "
The new backup transformer is now expected to be operational in October. The delay has not caused an increase in cost.
Source: Boulder City Review
Photo (for illustrative purposes): Boulder City and Lake Mead / Doc Searls / Wikimedia / CC BY 2.0
Comments