Tata signs nuclear plant contract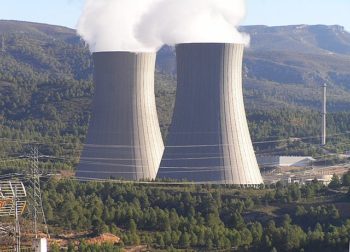 Misc
Posted by Patrick Haddad
TATA Projects Limited has announced that the company has received an order from Nuclear Power Corporation of India (NPCIL).
This 2X700 MW power plant order valued around $321 million is the company's third contract in the nuclear power sector.
The scope of work involves construction of main plant buildings, structures and other associated works of Gorakhpur Haryana Anu Vidyut Pariyojana – 1&2.
Speaking about the order, Mr. Satyanarayana K, COO – Industrial Systems, TATA Projects Ltd, said, "We are delighted to secure this prestigious order since it is a reflection of the high-quality work undertaken by TATA Projects over the years."
"Once completed, this project will provide much needed power supply to the region and ensure developmental initiatives receive an impetus. TATA Projects believes that nuclear projects provide a clean source of power thereby ensuring a more environment friendly future."
Source: The Week
Photo (for illustrative purposes): Confrentes nuclear power plant cooling towers / Roberto Uderio / Wikimedia / CC BY-SA 3.0
Comments