Iran makes major investments in electricity, water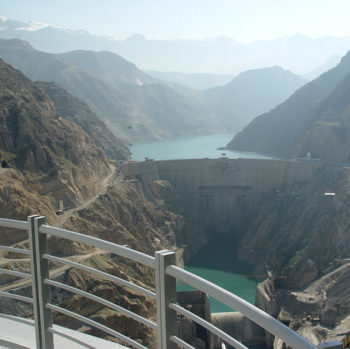 Misc
Posted by Patrick Haddad
Iran has made significant investments in electricity and water generation over the last year, according to the Minister of Energy Reza Ardakanian.
The minister noted that with new dams going operational last year,  215 megawatts of power generation capacity has been added to the total capacity of the country's power plants, and 1.1 billion cubic meters of water have also been stored.
"Last year 126 MW of capacity was also added to the country's solar power plants." He added.
In January 2018, the energy ministry's news portal reported that some 5301 water and electricity projects were going to be inaugurated on the occasion of Ten-Day Dawn (February 1-10, marking the victory anniversary of the Islamic Revolution).
As reported by IRIB, some 5119 electricity transmission and distribution projects worth 27.23 trillion rials (near $602.5 million), over 183 megawatts capacity of renewable projects, seven power plants projects worth $2.09 billion.
Source: Tehran Times
Photo (for illustrative purposes): Karun-3 Dam, Iran / ProfessorX / Wikimedia / CC BY-SA 3.0
Comments