ZESA to employ tech solutions to combat transformer theft and vandalism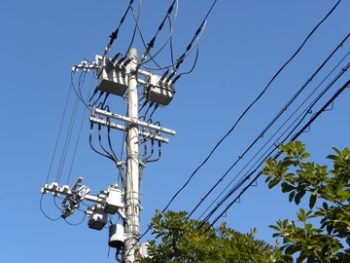 Misc
Posted by Patrick Haddad
The Zimbabwe Electricity Supply Authority (ZESA) has decided to install sensors and cameras in order to help combat the high levels of transformer theft experienced in the sector.
It is reported that the company loses on average three transformers a night to thieves and that vandalism of ZESA infrastructure has cost them at least $20 million.
ZESA complains that the money spent replacing and repairing the stolen or damaged transformers would be better spent improving overall access to electricity.
"We want to support the Government by ensuring that every transformer in the country will have a tracking chip that can be tracked if a transformer is stolen.
We will also set up hidden cameras that will take pictures of thieves and people who vandalise transformers because the rate of vandalism is worrisome." said Burutsa Mandipezano from ZESA Enterprises.
Cameras should help capture the physical identity of the criminals (as well as how they are carrying out the vandalism so as to guard against it) and sensors are for geo-tracking the equipment thieves would have stolen.
Burutsa Mandipezano has also suggested "ring-fencing the transformers using spikes so that it becomes difficult for thieves to get in and steal".
Source: Tech Zim
Photo (for illustrative purposes): Transformer / Pxhere / CC0 1.0
Comments