Growing Chinese transformer exports cause concern in U.S.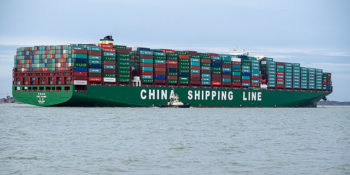 Misc
Posted by Patrick Haddad
U.S. security experts have expressed concern over the United States' growing reliance on Chinese transformers and the potential for future grid destabilisation.
In the U.S. energy sector, China's emergence as a maker of large power transformers has grabbed the attention of industry executives and U.S. officials.
"There have been over 200 Chinese transformers that have come into the U.S. energy sector in the last 10 years," said Charles Durant, deputy director of counterintelligence at the Department of Energy. "Before that, there were zero."
Karen Evans, DOE's assistant secretary for cybersecurity, energy security and emergency response, said her office is looking at the supply-chain threat posed by transformers. "We know the risk associated with that," she said.
In a global economy, Durant pointed out, any transformer manufacturer could be sourcing parts from China. "The rules say you have to go to the lowest bidder," he said. "Most transformers come from overseas."
Security planning for the power grid has centred on threats to the approximately 2,000 extra high-voltage transformers that carry 345 kilovolts of power or more, since these units — often containing several hundred tons of steel, copper and aluminium — cannot easily be replaced.
"Without sufficient spares or timely access to replacements, the loss of large power transformers can result in severe disruptions for long periods of time," said Ken Collison, vice president of energy consulting at ICF.
About 85 percent of new utility transformer orders have come from abroad in the past decade. Since 2010, domestic production has increased, but DOE reported in 2017 that only one U.S. manufacturer produced the special-grade electrical steel required for transformer cores.
German conglomerate Siemens and Swiss manufacturing giant ABB Group are among the largest foreign transformer manufacturers to invest in factories in China.
"The actual iron core and copper coils [inside the transformers], I don't think the origin of that is any real concern," said Craig Stiegemeier, an ABB product manager for transformers. "ABB builds those in more than 50 countries around the world. There is nothing that inherently comes on the transformer that's at risk."
Digital monitoring devices, however, may prove to be a more notable risk.
"Most manufacturers have some kind of smart devices in the transformer so you can understand the condition of the equipment. If those devices are tampered with, it could have a significant cyber impact," Stiegemeier said.
"If that thing catches on fire, it'll require a foam truck or better to put it out," noted Patrick Miller, managing partner at Archer Energy Solutions. "The whole substation would likely burn. That creates a much bigger problem than just a bad transformer."
While no deliberately faulty or booby-trapped components have been found in any Chinese equipment, concern over Huawei's ties to the Chinese government, coupled with President Donald Trump's trade war with China, has cast a shadow over Chinese industry as a whole.
"Huawei is a global company, operating in 170 countries. If it became clear that Huawei was simply an arm of the Chinese government and was doing Beijing's bidding at every turn, then they wouldn't be able to operate as a global company," said Paul Triolo, geotechnology practice leader at the Eurasia Group consultancy.
"The problem here is that the company is forced to prove a negative; it's really difficult."
Source: E&E News
Photo (for illustrative purposes): CSCL Globe on her maiden voyage arriving at Felixstowe / Keith Skipper / Wikimedia /  CC BY-SA 2.0
Comments