El Sewedy Electric signs new transformer station contract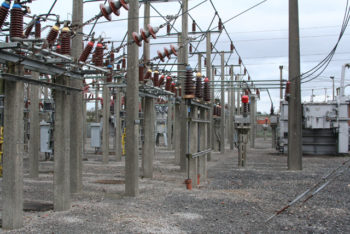 Misc
Posted by Patrick Haddad
Egypt's El Sewedy Electric Company (ESEC) announced that its subsidiary El Sewedy Electric for Trading and Distribution (ESETD) signed a contract worth around $26 million to set up a transformer station and a transmission line for Al-Canal Sugar Company.
The company said in a statement to the Egyptian Exchange (EGX) Tuesday that the project will be delivered 10 months after the signing of the contract and receipt of the advance payment.
El Sewedy Electric Company for Trading and Distribution is 99.8 percent owned by El Sewedy Electric Company.
ESECTD signed in March a new engineering, procurement and construction contract for the New Administrative Capital's 500 kilovolt substation worth $72 million.
El Sewedy posted profits of $297 million during the period from January to December of 2018, down from profits of $377 million in 2017.
Source: Egypt Today
Photo (for illustrative purposes): Halberton Electricity transformer station / Martin Bodman / Geograph / CC BY-SA 2.0
Comments