New 10 MVA transformer inaugurated in Kolkata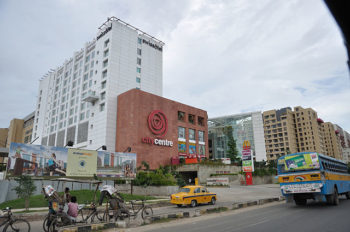 Substations
Posted by Patrick Haddad
India's Power Finance Company (PFC) has inaugurated a new 10 MVA power transformer in New Town, Kolkata.
The new 10 MVA power transformer was installed in the New Town AAC-IIIC Substation at Rajarhat-Gopalpur.
The inauguration was attended by Rajeev Sherma, Chairman and Managing Director of PFC, who was in West Bengal to oversee the implementation of the Integrated Power Development Scheme (IPDS).
As part of the IPDS, the Ministry of Power seeks to strengthen sub-transmission and distribution networks in urban areas, as well as implementing the metering of distribution transformers and feeders in urban areas.
The inauguration was also attended by other officials from the Energy Department of West Bengal and from the West Bengal State Electricity Distribution Company (WBSEDCL).
Source:  The Newsman of India
Photo (for illustrative purposes): Rajarhat Gopalpur city centre / Biswarup Ganguly / Wikimedia / CC BY 3.0
Comments