Kuwait Oil Company awards $96 million substation contracts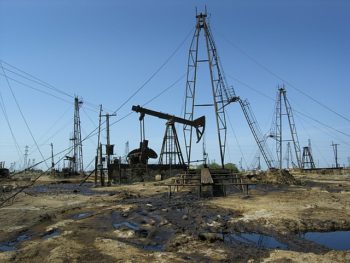 Substations
Posted by Patrick Haddad
The Kuwait Oil Company (KOC) has reportedly awarded two contracts worth approximately $96 million for the construction of two substation power plants in the Burgan oil field.
The first contract, worth $53.8m, was awarded to Kuwait-based engineering, procurement, and construction contractor Al-Ghanim International.
Worth $42 million, the second contract was awarded to Heavy Engineering Industries Co.
The scope of work for each contract has not yet been fully disclosed, although it is believed that the power plants will supply electricity to submersible electric pumps in the Burgan field.
It is also reported that KOC plans to build 15 main power stations in Burgan Al Kabir, with some existing stations marked for replacement as well.
The Burgan oil field has historically been one of the most productive in the world and produced half of Kuwait's oil in 2010, according to the KOC.
Source: Construction Week Online
Photo (for illustrative purposes): Ramana Oil Field / M. PINARCI / Wikimedia / CC BY-SA 3.0
Comments