EU blocks merger between Thyssenkrupp and Tata steel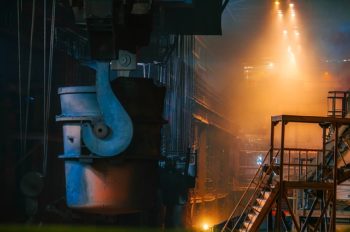 Companies
Posted by Patrick Haddad
The EU has formally blocked the merger between Thyssenkrupp and Tata, in a move that had been anticipated by both companies.
The EU's antitrust authority prohibited the merger between the German industrial firm and the Indian steel company, in order "to avoid serious harm to European industrial customers and consumers," according to EU competition commissioner Margrethe Vestager.
Both companies had already scrapped the merger last month, preempting the EU's decision, with Thyssenkrupp claiming that the concessions required by the EU would undermine "the economic logic of the joint venture".
If the merger had gone through, the resulting company would have been the second largest steel producer in Europe, behind the multinational giant ArcelorMittal.
"Millions of people in Europe work in these sectors and companies depend on competitive steel prices to sell on a global level."
"Without remedies addressing our serious competition concerns, the merger between Tata Steel and Thyssenkrupp would have resulted in higher prices," said Ms. Vestager.
Some in the steel industry have, however, suggested that consolidation may help combat cheap Chinese imports and US tariffs.
Source: Financial Times
Photo (for illustrative purposes): Steel manufacturing / David Mark / Pixabay / Free for commercial use
Comments