Russia and China to work together on grid upgrade projects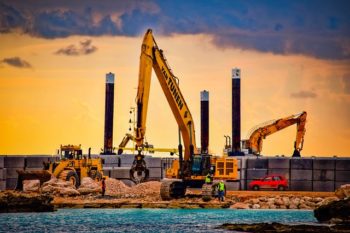 Misc
Posted by Patrick Haddad
Russia's electric grid company Rosseti and the China Energy Engineering Corporation (CEEC) have agreed to work together in the development of other countries' electrical grids.
Rosseti and CEEC will jointly implement construction projects and will also work together to upgrade the electrical grid facilities in other countries.
A respective three-year agreement was signed by the companies as part of the St. Petersburg International Economic Forum on Thursday.
The two sides will construct electric power transmission and distribution facilities and other electrical grid facilities in third countries with an option of providing financing by Energy China, Chinese and international financial institutions.
The 2019 St. Petersburg International Economic Forum met on June 6-8. The forum's motto this year was"Creating a Sustainable Development Agenda".
Source: TASS
Photo (for illustrative purposes): Construction site / Dimitris Vetsikas / Pixabay / Free for commercial use
Comments