Massive blackout hits Argentina and Uruguay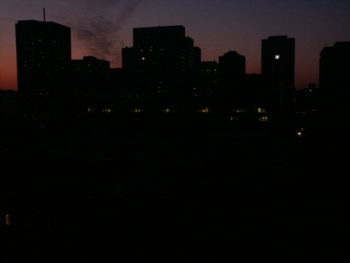 Misc
Posted by Patrick Haddad
A large-scale blackout has occurred in Argentina and Uruguay, affecting millions of people.
While most people affected have had their power restored, the cause of the blackout is yet unknown. There was, however, heavy rainfall in Argentina over the weekend and some systems were damaged by the rain, according to Argentina's state-owned utility UTE.
"This is the first time something like this has happened across the entire country," said Alejandra Martínez, a spokeswoman for Argentinian power company Edesur.
"There was a failure in the system, the type of failure that takes place regularly in Argentina and in other countries," Argentina's energy secretary, Gustavo Lopetegui, said at a news conference. But then, he said, "there was a chain of events that happened later that caused a total disconnection."
In Buenos Aires, the blackout impacted upon traffic systems, petrol stations, trains, and subways, bringing the morning commute to a halt for many of the city's 15 million residents.
Argentinian water company AySA reportedly even asked customers to ration water as it's distribution system had shut down.
The Secretariat of Energy said that an electrical grid that serves both nations "collapsed" at 7:07 a.m., cutting electricity in all of Argentina and Uruguay as well.
Although officials said every possible cause would be considered, "we do not believe that a cyberattack is within the possibilities," said Mr. Lopetegui, the energy secretary.
"This was an extraordinary event that should not have occurred," he said, calling Argentina's electrical grid "robust with excess capacity in both generation and transportation."
Source: New York Times
Photo (for illustrative purposes): Toronto 2003 blackout / Camerafiend / Wikimedia / CC BY-SA 3.0
Comments