Siemens cuts jobs due to excess capacities in markets for transformers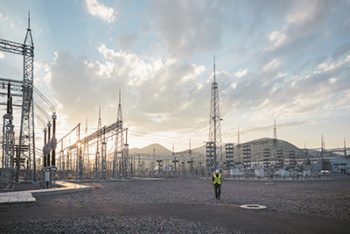 Companies
Posted by Staff
Siemens has announced plans to reduce approximately 2,700 jobs worldwide over the course of several years in its Power and Gas business. Around 1,400 of these jobs are in Germany.
According to a company statement, for the power transmission products business, the markets for transformers and switching technology are burdened by excess capacities, requiring measures for optimizing cost structures and capacities at all locations.
"Doing so will help preserve the competitiveness of these locations. In addition, across the GP Operating Company, bundling and optimization has reduced the need for some of the services provided by support functions.
Since last years' reconciliation of interests with employee representatives focused on the power generation business (Power and Gas), the new measures primarily address the EPC projects business as well as the power transmission products and systems business. For the EPC projects business, measures are required in order to reduce costs, adjust to the declining numbers of major projects and enable the business to be more selective in the market, finding the right balance between volume and margin.
For the power transmission products business, the markets for transformers and switching technology are burdened by excess capacities, requiring measures for optimizing cost structures and capacities at all locations. Doing so will help preserve the competitiveness of these locations. In addition, across the GP Operating Company, bundling and optimization has reduced the need for some of the services provided by support functions."
Photo: Siemens
Comments