PG&E reports on infrastructure safety inspections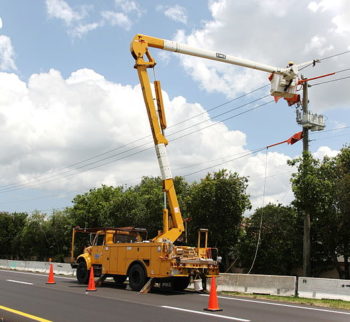 Service
Posted by Patrick Haddad
Pacific Gas and Electric officials have reported on the company's efforts to improve safety and conditions for its power facilities, which have included increased inspections and repairs, and, in some cases, permanently deenergizing transmission lines.
The safety work is running parallel with the company's plans for public safety power shutoffs which could potentially deenergize large portions of the state – particularly high risk areas shown in the California Public Utilities Commission's fire threat map – in the case of serious weather conditions and fire danger.
As part of its Community Wildfire Safety Program – implemented after the wildland fires of 2017 and 2018 – PG&E said it has accelerated safety inspections and repairs across its vast 72,000-square-mile service area.
Through the end of May, PG&E has completed visual inspections of approximately 99 percent of its distribution infrastructure and visual or aerial inspections of approximately 98 percent of its transmission infrastructure in high-fire threat areas.
This includes approximately 50,000 electric transmission structures, 700,000 distribution poles and 222 substations, covering more than 5,500 miles of transmission line and 25,200 miles of distribution line.
In the course of the inspection, the company identified 53,000 corrective actions needed on transmission structures, with 100 found to be high priority. PG&E said all necessary high priority repairs have been addressed.
Another 207,000 corrective actions on distribution poles with nearly 1,000 conditions identified as highest priority were found with 97 percent of those highest-priority conditions repaired or made safe. The remaining high priority conditions are currently in the process of being repaired.
There also are 3,000 corrective actions within substations with approximately 100 conditions identified as highest priority. PG&E said all of those highest-priority conditions have been repaired or made safe.
"The number of safety risks found through these inspections is unacceptable. We need to do better," Sumeet Singh, PG&E's vice president of the Community Wildfire Safety Program, told reporters on Wednesday.
Source: Lake County News
Photo (for illustrative purposes): Repairing a power line in Weston, Florida / Ianaré Sévi / Wikimedia / CC BY-SA 3.0
Comments