ABB transformers to be installed at Moray offshore wind farm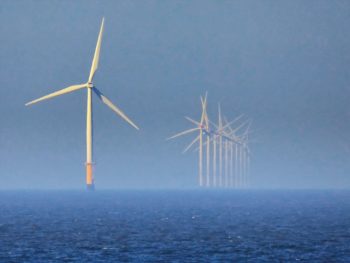 Misc
Posted by Patrick Haddad
ABB has won an order from MHI Vestas Offshore Wind to supply 100 transformers for its offshore wind farm.
ABB will supply its energy-efficient WindSTAR transformers, manufactured in ABB's transformer factory in Vaasa, Finland, for installation in wind turbines in the North Sea.
All 100 transformers will be installed at the Moray Offshore Renewable Power's Moray East offshore wind project. The wind farm will have a capacity to generate 950 MW of renewable wind power in Moray Firth (an inlet of the North Sea), 22 kilometers off the coast of Scotland. The farm will be capable of providing enough energy to power up to one million households and could save up to 3.3 million tons of carbon dioxide every year, compared to coal generation.
The 295 square kilometer wind farm will contain enormous wind turbines – up to 204 meters tall to the turbine's blade-tip, each with the capacity to generate 9.5 MW of electricity at 66 kilovolts. This will be made possible by ABB's WindSTAR transformers, which are compact enough to be placed inside the wind turbine. They will increase the voltage of the turbine-generated electricity to enable transmission with reduced losses.
ABB's WindSTAR power transformers are designed to fit inside the wind turbine and can withstand the strong vibrations, sudden movements and variable electrical loading typical of wind power. This lightweight transformer is energy efficient and made with biodegradable and safe ester insulation fluid.
In the last year, ABB has won two more orders for similar WindSTAR transformers for offshore wind projects by MHI Vestas Offshore Wind: Borssele 3 & 4 wind farms, off the coast of the Netherlands, and Windfloat Atlantic in Portugal.
Source: Renewable Energy Magazine
Photo (for illustrative purposes): Rhyl Flats Offshore Wind Farm / David Dixon / Geograph / CC BY-SA 2.0
Comments