DEWA to build five new substations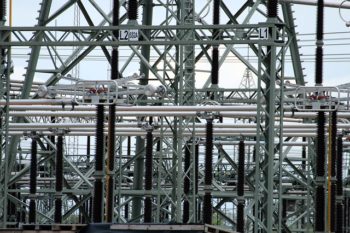 Substations
Posted by Patrick Haddad
The Dubai Electricity and Water Authority (Dewa) has revealed its plans to build five new 400 kV substations.
The project comes with a budget of $599 million and will add to its 22 substations in the emirate, of which one was inaugurated in 2019.
Dewa's managing director and chief executive officer, HE Saeed Mohammed Al Tayer, said the utility authority's production capacity reached 11,100 MW in 2019, with peak demand for electricity recorded at 8,507 MW in 2018, growing 3.34% over 2017 figures of 8,232 MW.
He added: "The five 400 kV substations will greatly contribute to Dewa's efforts to meet the increasing demand for water and electricity in Dubai."
Dewa has allocated $23.5bn for investment in Dubai's energy sector over the next five years, adding that plans included the expansion of its 132km power transmission network by ramping up the number of transport stations.
He explained: "Eighteen 132/11 kV substations out of 276 were established during this year.
"We will establish other 68 substations over the next three years, with a total investment of $2.1bn.
Source: Construction Week Online
Photo (for illustrative purposes): Substation transformers / Frauke Feind / Pixabay / Free for commercial use
Comments