Pioneer sells power transformer divisions to private equity firm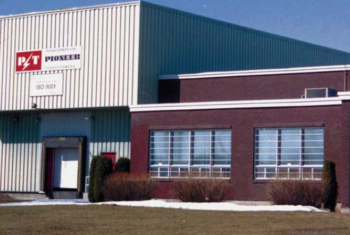 Companies
Posted by Staff
Private equity firm Mill Point Capital has announced it will acquire the power transformer divisions of Pioneer Transformers in a corporate carve-out transaction for $65.5 million.
Pioneer Transformers is a designer and manufacturer of custom-engineered electrical transformers.
For deeper analysis, a live database of all transformer factories globally, including capacities, can be found at our partner website fygen.com.
Over its more than 100-year history, Pioneer Transformers has developed an expertise in the engineering, design and assembly of specialty electrical transformers for utility, industrial, commercial, renewable energy and data center market applications. The Company provides both liquid-filled and dry-type transformer products to a diverse and expansive roster of blue-chip customers through its US, Canada and Mexico operations.
Mill Point employs an Executive Partner model and has extensive experience with carve-out transactions in the industrials sector. Antony Besso, an Executive Partner of Mill Point who will be serving as Chairman of the Company, commented, "Pioneer Transformers is led by an excellent team that has earned a reputation for quality products, superior engineering capabilities and excellent levels of customer service. With strong brand equity, a history of operational excellence and the ability to now focus exclusively on its core transformer operations, the Company is well-positioned to seize compelling growth opportunities."
Dustin Smith, Partner at Mill Point, commented, "The North American power grid requires significant investment in both new capacity and replacement units to keep pace with ever increasing electrical demand. Given Pioneer's strong market position and reputation for providing reliable custom-engineered power transformer solutions, we are confident that the Company will capitalize on these favorable industry tailwinds as a standalone entity. We are excited to partner with the management team and welcome Pioneer Transformers to the Mill Point family."
Sources: Business Wire / BizTimes
Photo: Pioneer
Comments