BART to build new substations in San Francisco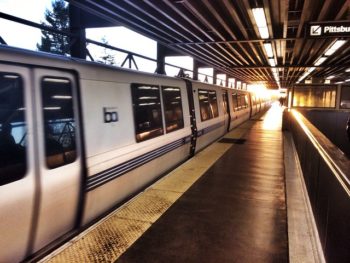 Substations
Posted by Patrick Haddad
Bay Area Rapid Transit (BART) has announced plans to build two new traction power substations in downtown San Francisco. 
A combination of the upgraded power system, installation of a new train control system and the addition of more rail cars will allow the agency to increase the number of trains from 23 to 30 that travel between San Francisco and Oakland, California, through the Transbay Tube during peak hours, BART officials said in a press release.
The substation work is being funded by Measure RR, a state provision that allocates $3.5 billion for infrastructure upgrades across BART.
The agency also is working to replace traction power substations across its network, starting with the San Leandro site.
Last week, a transformer and two direct current switchgear houses were delivered to the site. The new substation is expected to be up and running in November.
Source: Progressive Railroading
Photo (for illustrative purposes): BART / Hitchster / Flickr / CC BY 2.0
Comments