OETC expand premises in Dhofar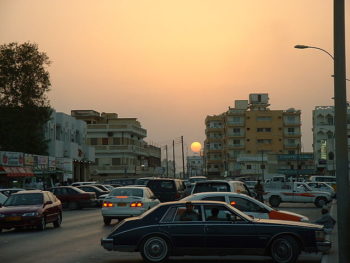 Misc
Posted by Patrick Haddad
The Oman Electricity Transmission Company (OETC) has opened its new premises in Dhofar on Sunday under the patronage of H E Sheikh Salem bin Ufait al Shanfari, Chairman of Dhofar Municipality and other dignitaries. 
The building, an annexe to the company's departments in the governorate, consists of the control centre for the distribution of loads, the security centre of the main switching stations, the main server room, the Supervisory Control and Data Acquisition (SCADA) system and the training centre, as well as administrative offices and service units.
Eng Ali bin Saeed al Hadabi, chief executive officer of Oman Electricity Transmission Company, said, "It was necessary to invest in this project due to increase in consumption in residential, commercial and industrial sectors. Electricity demand in the Dhofar governorate this summer has surged by ten per cent compared to the previous year."
He added that the project cost more than $5.2 million in addition to about $2.6 million to modernise the control devices and communications of the regional control centre and station security centre.
Hadabi said that projects currently under way in Dhofar, expected to be completed in the last quarter of this year, are connected to the Dhofar wind power station in Fadkhit with the 132kV link line between the Dhofar electricity network and the Petroleum Development Oman network (Thumrait-Harweel).
"We recently issued tender to a local contractor for the construction of the 132/33kV Mirbat transformer station and the construction of the 132kV transmission line. We will issue a tender to boost the capacity of the transformer station (132/33kV) to cover the Ashur to Mirbat route (32km)
"We are preparing a tender for linking the Sayh al Khairat plant with the Dhofar network (86km) through the construction of a new 132/33kV transformer station."
He said that OETC has initiated consultancy work for the construction of a 400kV network to connect the main network from the 400kV Azkai station to the Duqm Economic Zone. "The overall cost of linking the area of Duqm network is estimated at $317 million.
Source: Muscat Daily
Photo (for illustrative purposes): Salalah, Oman / Bruno Le Bansais / Wikimedia / CC BY-SA 3.0
Comments