Power restored in NYC after transformer fire causes blackout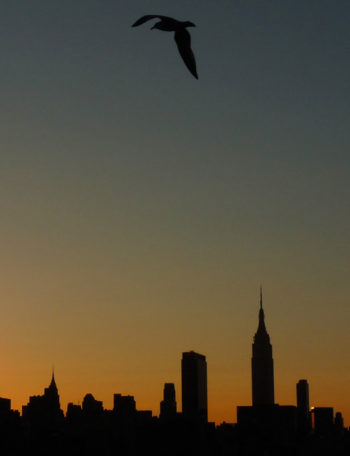 Misc
Posted by Patrick Haddad
Electricity was restored to thousands of people in New York City on Saturday evening after an outage that knocked out traffic lights, stalled elevators and limited subway service.
Just before midnight, Con Edison CEO John McAvoy said in a news conference that all 73,000 customers affected by the outage in Midtown Manhattan and the Upper West Side had power restored. At its peak, the outage affected an area from 71st Street south to 42nd Street and east from the West Side Highway to Fifth Avenue.
New York Gov. Andrew Cuomo added that although service was restored some traffic lights remained out and New Yorkers should stay indoors for their safety.
"We would not encourage New Yorkers to go out if you don't have to go out," he added, calling the situation potential "pandemonium."
"This could have been much worse," he said, commending first responders and New Yorkers. "When things are at their worst New Yorkers are at their best."
"While fortunately, no injuries occurred as a result of this incident, the fact that it happened at all is unacceptable," Cuomo said in a statement earlier. "I am directing the Department of Public Service to investigate and identify the exact cause of the outages to help prevent an incident of this magnitude from happening again. Until the recovery is complete, we will continue to take all necessary actions to ensure the safety and security of New Yorkers."
"The system has to be better than that. Period," he said.
A massive power outage in New York City left streets around Times Square and Broadway — some of the busiest parts of the city — without electricity. #nycpoweroutage #Blackout #NYC #NYCblackout #blackoutnyc #Blackout2019 #NewYork #manhattan pic.twitter.com/AtP06EYeU0

— GLYNEWS (@NewYork_SPIN) July 14, 2019
The state-run Metropolitan Transportation Authority (MTA) tweeted Saturday evening that signals on the A, B, C, D, E, F, and M subway lines were affected and four stations were temporarily closed to the public due to lack of power: 59th St.-Columbus Circle, 47-50th Sts.-Rockefeller Ctr., 34th St.-Hudson Yards, and Fifth Ave./53rd St. It was not immediately clear when full service would be restored.
"Our entire system is affected by the Con Edison outage," the agency tweeted shortly after 9 p.m. "In Manhattan, the bus is your best bet."
New York City Council Speaker Corey Johnson tweeted that Con Edison had reported a "major disturbance" at a substation on West 49th Street. The New York City Fire Department said the fire started at West 64th Street and West End Avenue but did not say if that was the source of the outage.
ConEd spokesman Sidney Alvarez told Fox News that the utility experienced an "equipment failure at one of its substations, but wasn't sure of the specific location. Cuomo said the outage started at 6:47 p.m.
Source: Fox News
Photo (for illustrative purposes): midtown Manhattan at dawn / Joisey Showaa / Flickr / CC BY-SA 2.0
Comments