122-ton transformer repaired at Kola NPP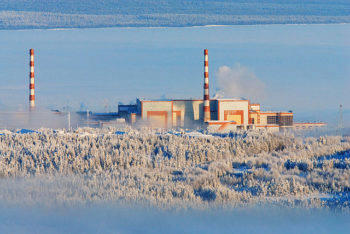 Service
Posted by Patrick Haddad
The Kola Nuclear Power Plant (NPP) has dismantled a 122-ton spare part from the block transformer for repair.
At the Kola NPP, the contractor performed a unique technological operation to repair the active part of the block transformer. In a horizontal position, the workers put a metal spare.  The 122 ton construction measured at 3 meters tall and 7 meters wide.
An accident during the repair work would have been a serious issue, with the fall of 122 tons of metal likely triggering the seismic sensors.  This in turn would trigger the protection measures of the nuclear power plant, which would just eventually stop the power units. Stopping power generation is a state of emergency of the federal scale. Fortunately, the experts coped with the operation and the transformer will now be repaired.
The Kola NPP is situated in north-western Russia and provides about half of Murmask-Oblast's energy. The first two reactors went online in the 1970's and were slated to be shutdown in 2003/2004, however extensive upgrades extended their life span.
Source: VM News
Photo (for illustrative purpose): Kola NPP / Roman Denisov / Wikimedia / CC BY-SA 3.0
Comments