Damaged transformer causes oil leak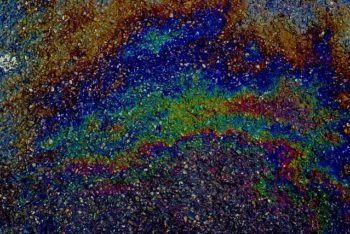 Misc
Posted by Patrick Haddad
A damaged transformer from a downed utility pole has caused roughly 50 gallons of oil to leak in Chelmsford, Massachusetts.
The transformer oil leaked onto the Walgreens property at 86 Chelmsford St. on Monday.
Walgreens was shutdown while the clean-up took place, according to an email from Chelmsford Fire Chief Gary Ryan.
Firefighters responded to the downed utility pole and discovered the leaking transformer shortly before 4:40 p.m. Monday, Ryan said. What caused the pole to fall is unknown, he added.
National Grid, the Massachusetts Department of Environmental Protection and Clean Harbors were contacted to address the situation, Ryan said. Clean Harbors will tend to the spill, while National Grid will address the downed utility pole.
"Measures were taken to help contain the spill and the Storm Water Division has been called to inspect the nearby catch basins," Ryan said.
Source: Lowell Sun
Photo (for illustrative purposes): Oil Slick / Andy Rogers / Flickr / CC BY-SA 2.0

Add to Sketchpad

No word lists for English -> English…
Create a new word list…

Copy
Comments