HVPNL flouts court order after transformer tender dispute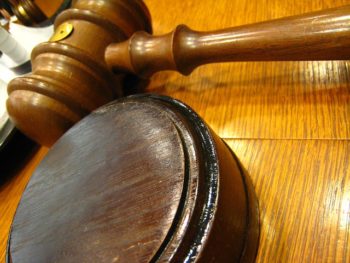 Misc
Posted by Patrick Haddad
Haryana Vidyut Prasaran Nigam Limited (HVPNL) has flouted the Haryana State Litigation Policy after a five year long litigation battle over a transformer tender.
Kanohar Electricals Private Limited, an Uttar Pradesh based company, has spent the last five years, even after the arbitral award was granted back in the year 2014, in a dispute with HVPNL over a tender for supply of a 100 MVA power transformer floated by it. The Letter of Acceptance was given to Kanohar Electricals.
After 5 years of vigorous struggle to get justice in the case, Kanohar Electricals has now pinned hopes on the Chief Minister Manohar Lal Khattar to intervene into the matter to ensure delivery to justice.
In a letter to the minister, Virat Singhal, one of the Board Members of Kanohar Electricals wrote, "We request your intervention as we still await delivery of justice even after 5 years of grant of arbitral award by Hon'ble Arbitrator in the matter with HVPNL."
He pointed out that as per Purchase Order provided by HVPNL, all disputes were to be resolved by arbitration. The Arbitrator was appointed by HVPNL itself and the first hearing was conducted on January 18, 2014.
The arbitrator after hearing both sides gave the arbitral award on August 14, 2014, and instructed HVPNL to release amount unlawfully deducted from the bills of Kanohar Electricals along with the interest for delay in payment, Singhal wrote in the letter.
However, even after that HVPNL had filed a "frivolous & unjust objections" against section 34 in district court Panchkula on November 10, 2014. Responding to that, Kanohar Electricals immediately filed their reply to their appeal, but thereafter HVPNL resorted to seeking repeated adjournments to delay the disposal of the case, said Singhal.
"As a consequence of HVPNL's dilatory tactics, the adjudication of Section 34 petition is still pending after 5 years of Arbitral award, and it has resulted in enormous loss of time, effort and additional financial cost to both the parties (summary enclosed)," the entrepreneur said in the letter.
The Haryana State Litigation Policy which works with the objective of "To transform Government into an Efficient and Responsible Litigant" mandates all government departments to avoid adjournments.
It states, "Adjournments on behalf of State shall be minimized and pleadings completed as far as possible on first available date. This shall be overseen by responsible and accountable authority. Prevailing practice of seeking adjournment on first date of hearing despite the department concerned having been duly served months earlier, must be stopped immediately and responsibility be fixed by taking suitable remedial action against the erring officials."
Source: KNN
Photo (for illustrative purposes): Gavel / Bloomsberries / Flickr / CC BY-ND 2.0
Comments