CIP to build onshore substations for offshore wind farms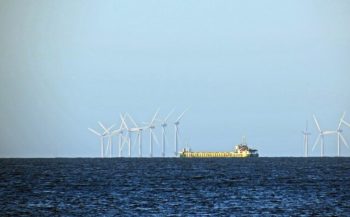 Misc
Posted by Patrick Haddad
Copenhagen Infrastructure Partners K/S (CIP) has signed a deal with Taipei-based electric motor supplier Teco Electric & Machinery Co. to build onshore substations in conjunction with offshore wind power farms being developed by CIP.

Under the deal, Teco will build onshore substations on an engineering, procurement and construction (EPC) basis for CIP's Chang Fang and Xidao wind farm projects, which are located off the coast of Changhua County in central Taiwan.

At the signing ceremony, CIP Taiwan CEO Jesper Holst said Taiwan's government has required the seven offshore wind farm developers that won tenders in April 2018 to award at least 25 percent of their onshore substation work to Taiwanese companies, but CIP has given it all to Teco.

Holst said his company wanted to maximize the participation of Taiwanese contractors in its two projects and has therefore awarded more work to Taiwanese companies than required by local authorities.

The EPC contractor deal with Teco is valued at about $63.29 million, Holst said, with the work scheduled to start in early 2020 and be completed in mid-2021.

Among other contracts CIP has awarded to Taiwanese enterprises, Century Iron and Steel Industrial Co. signed a deal last year to handle the underwater infrastructure for CIP's two wind power generator facilities located off the coast of Changhua County.

CIP also signed a priority contractor deal with CSBC-DEME Wind Engineering Co. earlier this year to transport and install 62 wind turbine generators for the Chang Fang and Xidao wind farms.

To carry out the project, Teco will likely award at least 98 percent of the contracts for components and civil engineering services to Taiwanese companies.

The combined capacity of the Chang Fang and Xidao wind farms is expected to hit 600 megawatts, with the first phase of 100MW scheduled for commissioning by the end of 2021 and the second phase of 500MW of capacity to be ready by 2023.
Source: Focus Taiwan
Photo (for illustrative purposes): Wind farm off Cromer with passing ship / Martin Cooper / Flickr / CC BY 2.0



Comments