Generator transformer to be replaced at Hartlepool power station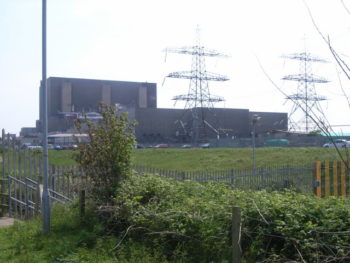 Service
Posted by Patrick Haddad
Two nuclear reactors at Hartlepool power station in the UK have been taken out of service as part of a multimillion maintenance programme.
Over a nine-week period, the £30m project at Hartlepool power station will see 500 extra workers join the 700-strong team.
The team will carry out more than 1,200 separate pieces of work – planned during two years of preparation – which directors say will provide a boost to the local economy.
Craig Dohring, station director at Hartlepool power station, said: "We produce enough low carbon electricity for around two million homes each and every day.
"We only deliver that by continually investing in our people and the power station and this shutdown is part of that programme."
The extensive programme of work will see inspections inside the reactor, as well as the installation of new equipment.
One of the biggest projects will be replacing a generator transformer which increases the voltage in the site's electricity before it is sent to the grid.
The maintenance periods, known as 'statutory outages', take place every three years and are planned in advance with the National Grid to ensure that there is no impact on the national electricity supply.
Hartlepool's other reactor is due to continue operating normally.
Source: The Northern Echo
Photo (for illustrative purpose): Hartlepool power station / UK Payphone directory / Wikimedia / CC BY-SA 2.0
Comments