USDA to invest $181 million in rural grid infrastructure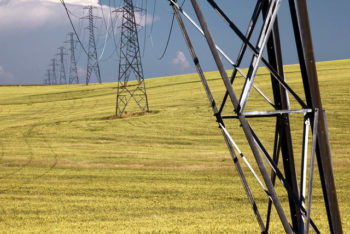 Misc
Posted by Patrick Haddad
The U.S. Department of Agriculture (USDA) Rural Utilities Service Administrator Chad Rupe has announced that the USDA is investing $181 million to upgrade rural electric systems in 10 states.
The funding includes $7.7 million to finance smart grid technologies that improve system operations and monitor grid security.
The USDA is providing financing for 12 projects in Arkansas, Georgia, Indiana, Iowa, Kansas, Kentucky, Ohio, South Dakota, Texas, and Wisconsin through the Electric Loan Program. The funding will help build and improve 1354 miles of line to enhance electric reliability and resilience in rural areas.
Among the loans announced, Ohio's Buckeye Rural Electric Cooperative is receiving $19.7 million to build and improve 96 miles of line. The upgrades will serve 600 new customers. Buckeye also will invest $327,000 in smart grid technologies to increase system efficiency and resilience. It serves more than 18,600 customers over 2500 miles of line in nine counties in eastern Ohio.
The Licking Valley Rural Electric Cooperative in West Liberty, Kentucky, is also receiving a $19.7 million loan. It will build and upgrade 74 miles of line and install nearly $338,000 in smart grid technologies. These investments will serve 17,300 residential and business consumers over 2072 miles of line in eight counties.
The USDA will make additional funding announcements in the future. Congress appropriated $5.5 billion for the USDA's Electric Loan Program in fiscal year 2019.
Source: T&D World
Photo ( For illustrative purposes): Powerfully fortified grain / Ian Sane / Flickr / CC BY 2.0
Comments