Battery Transport Monitoring System
Companies
Posted by Staff
We are exhibiting at Coiltech Pordenone, Italy 2019
We invite you to visit us from 25 to 26 September at our stand 7-A23
Don't hesitate to MAKE AN APPOINTMENT WITH US and get the chance to get a demonstration.
____________________________________________________
Rechargeable lithium-ion batteries are the largest segment of the market growth since consumers today are choosing to use more electric-powered cars and outdoor equipment. But with increasing use, transportations and its risks also increase. In the past years, hundreds of lithium-based fires were recorded around the world that resulted in monetary fines worth tens of thousands of dollars.
As a result, transportation companies and manufacturers of batteries are increasingly looking to monitor the conditions of the cells to prevent fires and explosions during transportation using Battery Transport Monitoring Systems.
What's the risk of mishandling batteries?
According to published data from Statistics MRC, worldwide demand for batteries is expected to grow to $139 Billion by 2026.
China is now the largest producer of electric batteries for automobiles that will be transported by ocean freight to Europe and the USA. Safe battery transportation is critical to protect consumer safety and the protection of property.
The most significant dangers to lithium batteries:
The impacts which cause damage to the battery partitions, leading to sparking, which can ignite lithium,
High heat, which puts pressure other cells and can lead to a blast or severe fire,
The size of the battery, that a typical automotive EV battery weight is 454 Kg. It can take as much as 3000 gallons of water to fight an electric battery car fire, and 12 to 24 hours to put out fully after the fire is extinguished.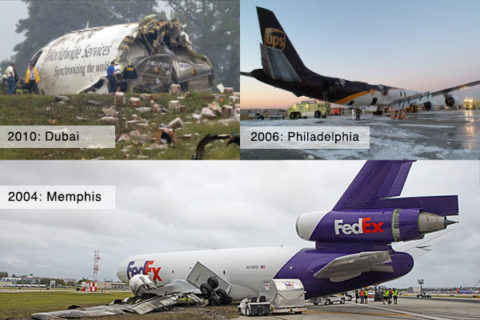 Battery Transport Monitoring
New technologies and tactics have emerged to combat the risks associated with the transportation of lithium batteries as battery-powered devices become more widely used. Supply chain management for batteries is becoming more proactive in using battery transport monitoring systems during transit to protect consumer safety and the preservation of property.
The Cargolog® Transport Monitoring System can be attached to the cell to send real-time alerts in the event of an impact or if a high-temperature threshold has been reached. The transport monitoring system can also record the GPS location of the battery, and the result can be visualized in real-time using cloud-based software.
With the Cargolog® Transport Monitoring System, a visible driver alarm can be installed directly on your vehicle. At the same time as you obtain real-time information about exceeded alarm limit, the driver of the transport receives a visible alarm and can stop at once to check and report on any damage.
Please do not hesitate to contact us by email info@mobitron.com or phone number +46 (0) 36-512 25 with any question or further information.
Comments