190 ton transformer delivered to Swiss hydroplant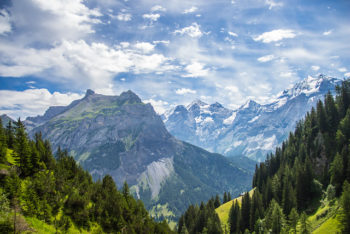 Misc
Posted by Patrick Haddad
A 190-ton power transformer has been transported from Bad Honnef in Germany to a pumped–storage power plant in Limmern, Switzerland.
Starting its journey at the ABB transformer factory in Bad Honnef, the heavy transformer took 16 days to cover the distance.
The transformer first had to travel 105 km by road before being loaded onto a ship and sailing 605 km down the river Rhine. Ten days after leaving the ABB transformer plant, the cargo reached the Rhine River port at Muttenz-Au, where it was loaded on to a train.
A further 175 km was completed by rail before ariving at Linthal and being transferred onto a flat bed truck and then funicular railway for the remainder of the journey through the Swiss mountains.
The transformer was finally installed in the caverns of the facility, 16 days after leaving Bad Honnef.
The pumped-storage hydropower facility at Limmern has a production capacity of 1000 MW and is fully synchronised to the Swiss grid.
Source: Interesting Engineering
Photo (for illustrative purposes): Swiss mountains / Fred Friggens / Flickr / CC BY 2.0
Comments