Haefely Test AG acquired by Pfiffner International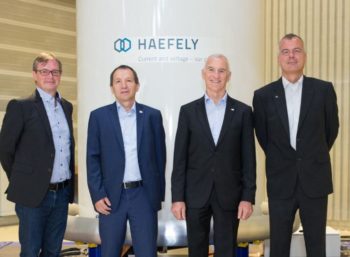 Companies
Posted by Staff
Pfiffner International AG, a solution supplier for customers in the sectors of electrical energy and rolling stock, has announced the acquisition of Haefely Test AG.
Haefely did belong to the Hubbell Group prior to the transaction. Hubbell is a US stock listed company. Hipotronics, located in Brewster, USA, has not been acquired and will remain with the Hubbell Group.
Pfiffner International is a family-owned group of companies with the headquarter in Hirschthal, Canton Aargau, Switzerland.
Photo: Pfiffner
Comments