Siemens and HOPS sign Sincro.Grid contract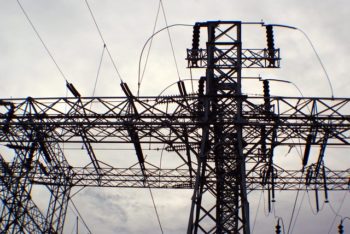 Misc
Posted by Patrick Haddad
Croatian transmission system operator HOPS and engineering giant Siemens have signed a contract on deploying a variable shunt reactor at transformer station TS 400/220/110 kV Melina.
The contract comes as part of the implementation of the EU-backed smart grid project Sincro.Grid, according to a press release on HOPS' website.
The value of the contract to deploy the variable shunt reactor is around $5.4 million, and the deadline to complete the works is 15 months.
The Sincro.Grid project has been developed through cooperation between Slovenian and Croatian distributions and transmission systems operators, with the aim of resolving the challenges in power grid management and removing transmission bottlenecks.
The project should help ensure a higher level of security in the functioning of the two countries' grids and create conditions for the intake of electricity from new renewable energy sources, according to a statement from HOPS.
The contract was signed by Tomislav Plavšić, HOPS' management board chairman, and Medeja Lončar, Siemens' CEO for Croatia and Slovenia. Following the signature, Lončar said that the variable shunt reactor will be produced at power transformer factory Končar – Energetski Transformatori, majority owned by Siemens, according to a press release from Siemens.
On May 22, 2017, Slovenia's transmission system operator ELES, as Sincro.Grid project coordinator, signed a contract with the EU's Innovation and Networks Executive Agency (INEA) on a $44 million donation that should cover 51% of the project cost, Siemens recalled in a press release.
Sincro.Grid will integrate several innovative technologies to ensure that grids have the capacity to efficiently transmit electricity across the border between the two countries, while a new virtual cross-border control centre will regulate the flow of electricity from renewable sources, according to a statement on the European Commission's website following the signature.
Source: Balkan Green Energy News
Photo (for illustrative purposes): DSC01634 / Constance / Flickr / CC BY-ND 2.0
Comments