Tata to shut Newport steelworks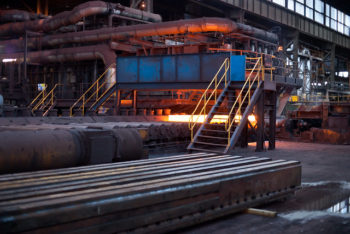 Companies
Posted by Patrick Haddad
Steel giant Tata has announced they will close their steelworks in South Wales.
The closure of the plant, which also produces electrical steel, will result in the loss of up to 380 jobs. Around 300 people work in this Cogent unit.
A further 26 jobs could go at the company's Wolverhampton Engineering Steels Service Centre, which is also likely to close.
The Orb Electrical Steels plant, owned by a European subsidiary of the Indian conglomerate Tata, is to shut after more than 120 years of steelmaking, beginning in 1898.
Tata Steel has chose to retain Surahammars Bruks AB, which makes advanced steels for electric vehicles and employs around 100 people.
The Indian company is in the midst of a transformation programme to make the European business, split between the United Kingdom and the Netherlands, cash flow positive, after the planned joint venture with Thyssenkrupp fell through.
"This is necessary, enabling us to focus our resources, including investment, on our core business and markets, helping us build a long-term sustainable future in Europe", he said. Other non-core operations (Kalzip and Firsteel) have already been sold, the company says.
Tata's European boss, Henrik Adam, said: "Continuing to fund substantial losses at Orb Electrical Steels is not sustainable at a time when the European steel industry is facing considerable challenges".
It said it was not feasible to refactor the facility, noting that it would cost more than $59.9 million to convert the plant into one that creates steel for electric vehicle production. This decision could set Tata and the unions on an even bigger collision course.
Unions said at the time they were not persuaded by the case for a sale.
The Orb Electrical Steels plant in Newport is to close after Tata failed to find a buyer.
Unite, UK's largest trade union, said in a statement it has sought assurances that there would be no compulsory redundancies from Tata Steel after the steelmaker announced Orb's closure. "In the coming days we will be engaging with Tata Steel and pressing for detailed guarantees".
Source: The Hilltop Monitor
Photo (for illustrative purposes): Steelworks 50 / Ben Cooper / Flickr / CC BY 2.0
Comments