Reconstruction of Misk substation complete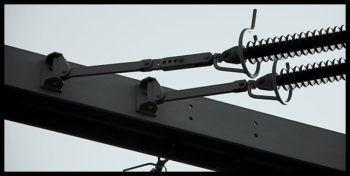 Substations
Posted by Patrick Haddad
One of the largest power substations feeding energy to the Belarusian capital city has been upgraded and rebuilt.
The 330/110/10kV Minsk North power substation was built in 1968 and then first reconstructed in 1987.
The four–year reconstruction process was intended to compensate for the shortage of electricity supply capacity in Minsk in addition to building up the capacity to provide electricity to future homes and social infrastructure.
The decision to reconstruct the power substation was also prompted by the construction of the Belarusian nuclear power plant and its connections to the national power grid.
North China Power Engineering Company (NCPE) was the general contractor in the project. Construction and installation work was done by OAO Electrocentrmontazh.
The work was overseen by the Minsk Oblast energy company Minskenergo and the power engineering design company RUP Belenergosetproekt. Since the Minsk North power substation has to cater to a large number of consumers, reconstruction had to be done without turning off the primary equipment at a live power substation.
The Minsk North power substation takes electricity from the 330kV backbone grid and passes it on to the 110kV grid of Minsk and the oblast. The power substation has four high-voltage lines connecting the facility to Minsk cogeneration plant No.4, the Lukoml state district power plant, the Minsk East power substation, and the Belarusian nuclear power plant.
The Minsk North power substation feeds electricity to consumers via 13 110kV power lines. Thanks to the reconstruction the transformer capacity of the Minsk North power substation has been increased by 50% and now stands at 600MVA (mega volt ampere).
Source: Belarus News
Photo (for illustrative purposes): Electrical substation / Martin / Flickr / CC BY 2.0
Comments