Siemens makes major personnel changes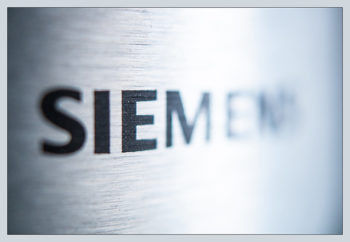 Companies
Posted by Patrick Haddad
Siemens' Michael Sen has been proposed as the new CEO of Siemens Gamesa Renewable Energy (SGRE).
The Supervisory Board of Siemens AG made the first personnel decisions required to set the course for the company's future.
Managing Board member Michael Sen – whose current duties include responsibility for the company's equity investment in Siemens Gamesa Renewable Energy (SGRE) – will be proposed as CEO of the new company in the energy and electricity sector. Plans call for publicly listing the business in September 2020.
The transformer industry monitoring tool provides you with a real-time X-ray image of the global transformer industry: Latest data on order intake, sales, values of production and global trade flow.
Michael Sen has also been appointed Co-CEO with Lisa Davis of Siemens' Gas and Power (GP) Operating Company, effective October 1, 2019. Lisa Davis previously informed the Supervisory Board that, for personal reasons, she did not wish to further extend her present contract.
Until the ordinary Annual Shareholders' Meeting in 2020, she will ensure an orderly handover of her leadership responsibilities to Michael Sen. Lisa Davis will subsequently support the President and CEO of Siemens AG in an advisory capacity until her contract expires.
The Supervisory Board also appointed Managing Board member Roland Busch Deputy Chief Executive Officer, effective October 1, 2019, and Labor Director of Siemens AG, effective December 1, 2019. Roland Busch will also be responsible for the implementation of the Vision 2020+ strategy. Janina Kugel, Chief Human Resources Officer and Labor Director of Siemens AG, will support the change process until her contract expires at the end of January 2020.
In the summer of 2020, the Supervisory Board will make the decision regarding the successor and timing of succession to Joe Kaeser as President and CEO of Siemens AG.
"We're reinventing Siemens from a position of strength, and our transformation is following a clear plan. We established the strategic basis for the future of our business by creating Vision 2020+. We then decided on the structure, which laid the foundation for two new Siemens companies. Now is the right time to make the initial personnel decisions that will set the leadership for the future," said Jim Hagemann Snabe, Chairman of the Supervisory Board of Siemens AG.
Source: Siemens
Photo (for illustrative purposes): Siemens / Ivan / Flickr / CC BY-SA 2.0
Comments