Hyundai Electric to cut payroll amid economic downturn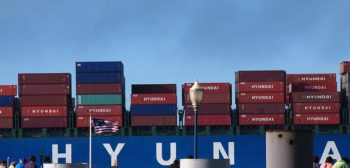 Companies
Posted by Patrick Haddad
Korean power transformer maker Hyundai Electric has announced its intention to cut payroll, as part of a response to national and global economic difficulties.

The Hyundai Heavy Industries Group unit said it will receive retirement letters from all of its executives and intends to accept 40 percent of them.

The company, which makes transformers and other electrical equipment, attributed the job cuts to declining orders from its main client, the Korea Electric Power Corp.
"We have made many efforts to overcome the current crisis while keeping the current workforce, but decided to launch a restructuring plan as both domestic and overseas markets continue to slow down," Hyundai Electric CEO Jung Myung-rim said.
Hyundai Electric & Energy Systems' announcement on cutting its payroll comes at a time when many Korean companies are facing similar issues.

"When faced with an economic slowdown, companies in the past tended to cut other costs first and then tapped into labor costs as a last resort," said Lee Tae-kyu, a research fellow at the Korea Economic Research Institute (KERI). "However, companies' priority is labor costs these days, because its portion in their total expenditure has grown significantly."

"A proper means to a wage hike is corporate competitiveness leading to a better salary," Lee said. However, the current administration's policy of the state jacking up the minimum wage with regulations gave no room for companies to withstand the impact, because their competitiveness remains the same."

Lee stressed this led Korea to be vulnerable to external uncertainties such as the trade war between the U.S. and China.

"Since Korean industries have been failing to address this issue for years, they are vulnerable to not only slow economic growth but also external impacts," he said. "When the U.S.-China trade war has its full impact, Korean industries will suffer greater damage."
Source: Korea Times
Photo (for illustrative purposes): P8319890 SF 20130831 / Caligula1995/ Flickr / CC BY 2.0
Comments