New 230 kV substation to be built in Pasay City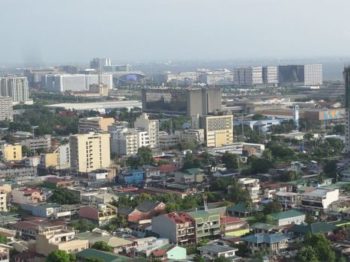 Substations
Posted by Patrick Haddad
The Philippines' Energy Regulatory Commission (ERC) has approved the application of the National Grid Corp. of the Philippines (NGCP) for the construction of a new substation within the Reclamation Area in Pasay City.
The Pasay substation, expected to cost around $250 million, involves a new drawdown substation that will have an initial capacity of two 300 MVA (Mega Volt Amp) transformers which will be connected to the Las Piñas 230-kV (kilovolt) substation. The project will be funded through the NGCP's Internal Cash Generated (ICG) fund.
"The new NGCP substation in Pasay will provide solution to the overloading problem and will allow more room for capacity expansion in the future," ERC Chairman and CEO Agnes VST Devanadera said.
The NGCP proposed the development of the Pasay 230-kV substation because the Las Piñas substation could no longer be expanded due to space constraint. The Pasay substation's additional equipment will cater to the future connections of the Manila-Navotas substation project, and the proposed Bataan-Cavite/Metro Manila Line Project.
"The Pasay 230-kV substation, upon full operation, is expected to relieve the loading conditions of the Las Piñas 230-kV substation, allow the service of additional capacity to the southern part of Metro Manila, and further enhance the integrity of the transmission system of the said region," said NGCP.
Source: Business Mirror
Photo (for illustrative purposes): Skyline of Pasay City / Patrick Roque / Wikimedia / CC BY-SA 3.0
Comments