PPI's hurricane-response transformer production commended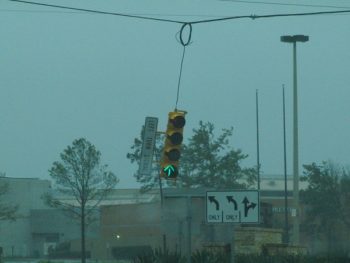 Misc
Posted by Patrick Haddad
OpenGate Capital, a global private equity firm, has commended its portfolio company, Power Partners, Inc. (PPI), for its support of and contribution to the recovery efforts following the impact of Hurricane Dorian in Florida and The Bahamas.
PPI commenced a continuous, 24-hour production schedule to answer the critical demand for replacement power transformers from its utility-related customers and began shipping products within 48 hours after receiving the orders.
As with Hurricanes Florence, Michael and Irma, PPI was called upon to produce pole mounted, power transformers following the catastrophic damages caused by Hurricane Dorian.
PPI's liquid distribution transformers were needed for rebuilding power lines for its customers in Florida, The Bahamas and the Virgin Islands, including major utilities and key distributors. PPI's employees engaged in the recovery efforts from their Athens, Georgia production facility, committing to a 24/7 operations cycle. Once the full response production is complete, PPI will have shipped more than 4,200 units in a 30-day period to its customers.
Justin Smith, President and Chief Operating Officer of Power Partners, stated, "The response to Hurricane Dorian is very representative of what PPI does in the wake of every severe weather event, in terms of customer service levels that aid rebuilding efforts. I am incredibly proud of the team for working so hard to support the recovery efforts and hope that we were able to bring some relief to those that were impacted."
Andrew Nikou, OpenGate Capital's CEO and Founder, commented, "We commend PPI for stepping up and meeting the product demands in these recovery efforts. On behalf of the team at OpenGate, we applaud Justin and his team for going into overdrive to ensure its customers and the people impacted by the hurricane could begin restoring their communities."
Source: Financial Post
Photo (for illustrative purposes): Left turn, upwards, signals damaged by Hurricane Ike / Karllehenbauer / Flickr / CC BY 2.0
Comments