Nigeria to produce transformers by 2020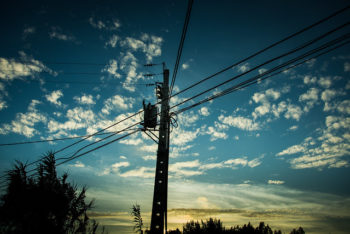 Misc
Posted by Patrick Haddad
The executive vice-chairman of the National Agency for Science and Engineering Infrastructure (NASENI), Mohammed Haruna, has said that Nigeria will work closely with China for the production of Nigerian-made transformers by 2020.
The aim of the partnership is to put an end to the power supply challenge in the country and will see the setting up of a factory in Nigeria for the production of transformers which will begin in 2020.
Haruna said that the partnership would see more than $307.5 million used to implement three main projects critical to addressing Nigeria's power needs, namely: electric power transformer production as well as the establishment of both a High Voltage Testing Laboratory and the setting up of Solar cell Production Facility (phase one and phase 2.).
According to Haruna, 60 Nigerian engineers and technicians are currently undergoing training in China to gain knowledge on transformer technology, production, installation, and maintenance.
"When we started in 2010, we went to China as a result of the open door and collaborative policy of the Chinese government, which introduced the Chinese African Development Fund (CADFund).
"The agreement is to ensure that Nigeria is able to produce world-class power distribution transformers.
"From its design to the material selection and production, to its installation, commission and maintenance."
Source: Legit
Photo (for illustrative purposes): Crossroads / Paulo Valdivieso/ Flickr / CC BY-SA 2.0
Comments