Niagara Transformer to build new R&D site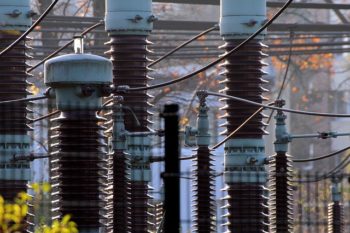 Misc
Posted by Patrick Haddad
Niagara Transformer has announced plans to open a new research and development facility.
The firm plans to open the $3.3 million facility next month at its location in Cheektowaga, New York.
The family-owned company makes substation-style transformers used around the world and at local sites including Tesla's South Buffalo plant, the UB Stadium and Roswell Park Comprehensive Cancer Center.
Niagara Transformer produces transformers up to 50 MVA base rating, 138 kV 650 kV BIL high voltage, and 90,000 Amp secondary current ratings
The company plans to add 10 to 15 jobs once its R&D center opens on Dale Road. Currently, the company has about 100 employees.
Source: Buffalo News
Photo (for illustrative purposes): Transformers current energy / Frauke Feind / Pixabay / Free for commercial use
Comments