Global increase of power transformer orders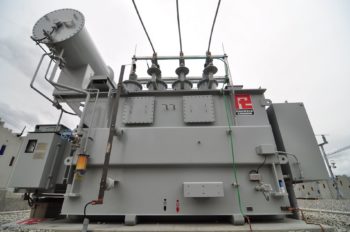 Companies
Posted by Staff
Global order intakes for electrical power transformers (all sizes) increased for the 3rd quarter 2019, compared to the same quarter of last year (Q3 2018).
According to real-time business intelligence provider Fygen, power transformer order intakes increased simultaneously in Europe, Asia and America Northern.
Order intake and sales from the current quarter are important early indicators.
Fygen's real-time intelligence service covers the trends quarterly for order intake and sales from more than 35 transformer companies globally, global power transformer trade flow and production values.
A preview for non-registerd users can be checked here.
Photo (for illustrative purposes): Flickr / Paul Chernikhowsky / CC BY 2.0
Comments